Shadow Art Performance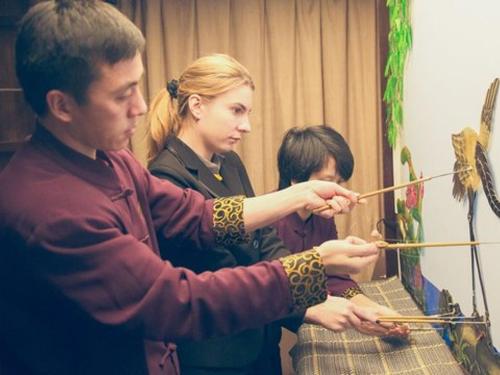 With a history of more than 2,000 years, shadow play is the earliest cartoon and precursor of modern cinema. Simply speaking, shadow theatre originated in the Han Dynasty (202B.C.—220A.D.), burgeoned in the Tang Dynasty (618A.D.—907A.D.) and reached its heyday in the Song Dynasty (960 A.D.—1279 A.D.). From the 13th century, the art began its trip to West Asia and Europe.
Shadow Puppet Painting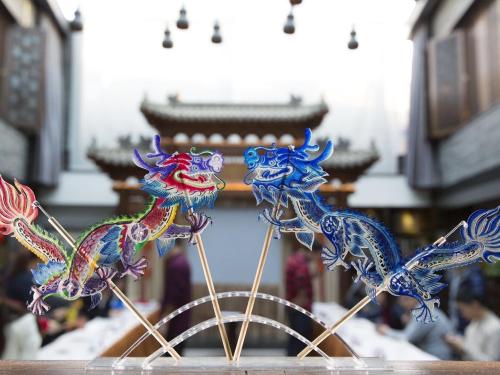 Among all the steps of puppet making, the most innovational and vital one is to colour the puppets, build their character and bring them alive. Hence shadow art performance hotel will always has our local puppeteer Master Maomao, as hotel's resident artist, who has been engaged in shadow puppetry for 19 years, ready for puppet painting class, aiming to present one of the six major procedure of puppet making specifically to you.

Shadow Play Learning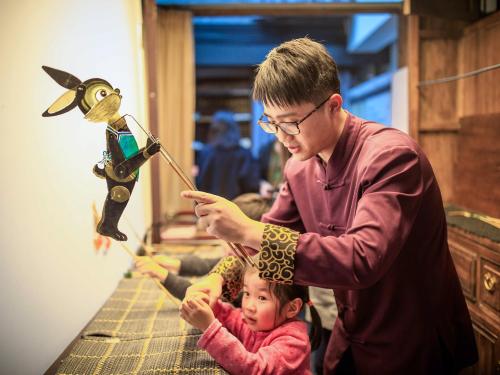 At Shadow Art Performance Hotel, you can not only see the amazing shadow art play, but also can experience it at the backstage after the performance. If our guests want to participate in the shadow play, this dream can come true at our hotel.
Private Kitchen-Cooking Class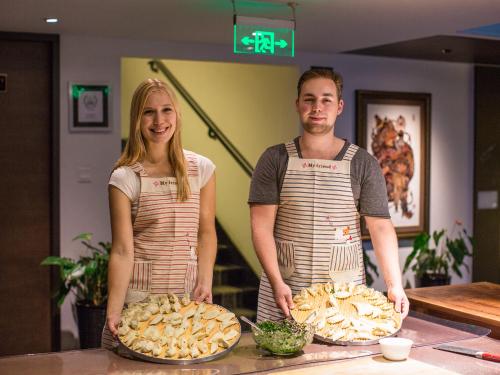 Dumpling originates in China, which has more than 2600 years' history. It is a kind of folk food, which is very popular among Chinese people.
Dumpling is one of the most important foods in Chinese New Year. Since the shape of dumpling is similar to ancient Chinese gold, they symbolize wealth.
Now you can join the dumpling making class at Shichahai Shadow Art Performance Hotel.